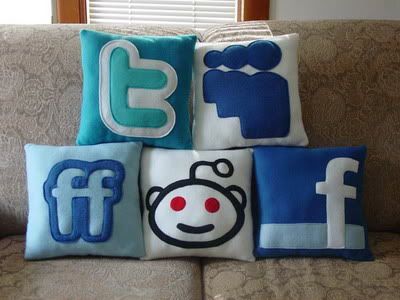 How's your social media
presence stacking up?
Here are the 8 simple tips in
social media suicide prevention.
(Click on link to view video)
Well, he is a man that is up to many things.
Primarily, he is the CEO of the
Free Blog Factory where he gives away FREE customizable WordPress websites/blogs with all the bells and whistles. If you are interested in making some additional money and helping your readers receive a free website, I will be posting about a contest Tuesday where you can earn an Apple Ipad 2!
Bradley is also is an advisor to entrepreneurs and small business owners in establishing their business vision and developing social marketing strategies. http://bradleywill.com. He is the author of Unstrapp'd blog that specializes in how gen-y does business. On his blog he has interviewed wine guru and author, Guy Vaynerchuck of "Crush It",
Bradley was featured in Bob Burg's outstanding book "Go-Givers Sell More".
To keep up with ever changing social media world, follow Bradley via twitter.
Have you made any of these mistakes
in the past or present?
What's the most important rule to you?